I demonstrated two forms of felting, needle felting and wet felting. Everyone had a wonderful time and went home with at least two pieces of felt.

NEEDLE FELTING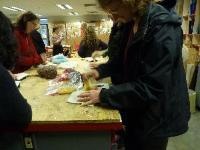 Needle felting is done using dry fiber and a barbed needle. The needle penetrates the fiber and pulls them together binding them into a fabric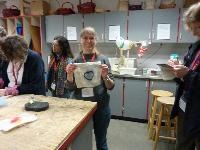 Wonderful finished products

WET FELTING - ROLLING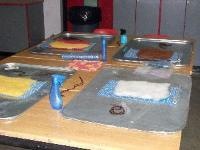 Rolling Felt is made using water, soap and agitation. In this case we will used elbow grease.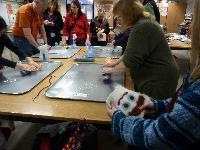 .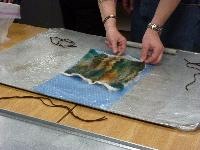 Nicely done

WET FELTING - SANDER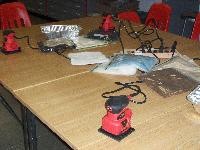 Wet felting using water, soap and a sander for the agitation. This is my favorite method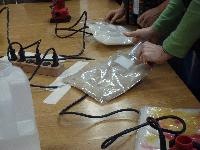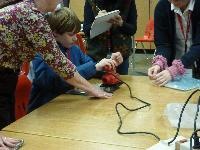 *A note from the Cattlemen's Country Expo Program Coordinator:

"Karen, We will be sending out the evaluations - but I know how your's turned out because I went home and read them the day of the event. So - If there is a scale of 1-10, with 10 being great, you are a 15 ! No kidding. Your class was fabulous and the folks appreciated everything. We need 2 of these classes next year" Joan R. D. WSU Livestock Advisor Program Coordinator

Watch for the Cattlemen's Country Expo on January 28, 2012. And join one of Karen's classes.

www.skagit.wsu.edu/countrylivingexpo