We offer needle-felting or wet-felting of your fiber.

Your fleece must be washed and carded prior to the felting process.

Your fiber can be felted alone or with silk backing to create wonderful fabric that can be sewn into clothing.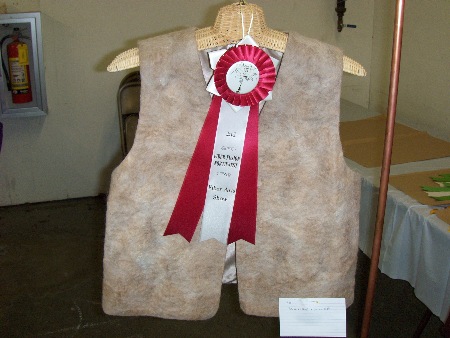 Wet felted alpaca fiber. Cut and sewn with a silk lining. Second Place Winner at Fiber Fusion Show Comments: Nice felting with just enough fiber curls to give an interesting texture and look

Fiber felted alone can be of varied thickness and makes wonderful batting for quilts and blankets

Prices are dependent on type of fiber, weight and actual time for preparation and felting. Call for information and estimates.